On Friday, November 4th, our family had the opportunity to attend the LEGO KidsFest at the I-X Center.
Little man had an absolute BLAST playing at the LEGO DUPLO display. He loved working with the LEGOS at the different tables that were just his size. He was particularly fond of building towers and taking them apart. He also had a great time at the nearby brick pile!
We spent a lot of time here as it was close in proximity to where my husband and oldest son where hanging out playing with Cars 2 LEGOS!
This display was awesome because of the way it was laid out and how many Cars 2 characters it featured. I was also impressed with how well the pieces from the play sets stayed together. They were all glued! This way the kids could enjoy them and not worry about them falling apart. Pretty cool, if you ask me!
There was also a life size Lightning McQueen in the LEGO Model Museum. My boys were awestruck to stay the least. Don't let my son's face fool you in this picture! He was happy as a clam to be posing with his hero. He was just getting annoyed with me for taking so many pictures!
Our entire family enjoyed participating in the Mystery Mural Group Build. Each person was given a card with a particular pattern on in. Then we we were directed to the color coded bins to get the matching LEGOS for our cards. After that we waited in line with our cards and placed them in a special spot on the mystery mural. We helped create:
Photo courtesy of LEGO KidsFest
There were also a number of vendors that attended the event as well. We had the opportunity to sample Honest Tea: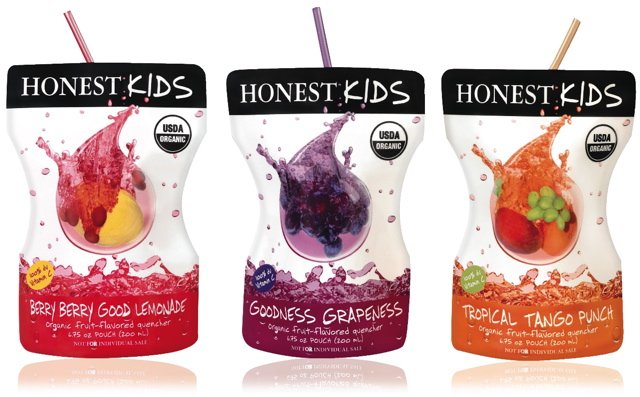 Both kids loved every flavor they tried! Their products are lower in sugar, contain no high fructose corn syrup and are high in vitamins. I plan on picking up some pouches for our family this weekend.
I also had the opportunity to try the BISSELL Perfect Sweep Turbo sweeper. Let's say this device is simply amazing!! Look for my review of the sweeper coming on Monday.
So as you can see there was something for everyone at the LEGO KidsFest! The only thing I would suggest changing if they bring this event back to Cleveland next year is possibly having a sign by each display that explains the objective. We were given a very thorough event program when we got to the I-X Center but were unable to access it as often as we would have liked due to the kiddos. Overall, we had a wonderful time at the LEGO KidsFest. I would highly recommend this to anyone with kids. There was truly something for every age group to enjoy.
*Disclosure-I was asked by LEGO KidsFest to be a blogger for this event. In exchange for blogging about the event, I was given tickets for my family to attend this event as well as 2 tickets to give away. The opinions stated above are mine and mine alone.