WOW! What a week! Here are a few of my favorite things this week:
1.) The Real Housewives of New Jersey Reunion-Part 1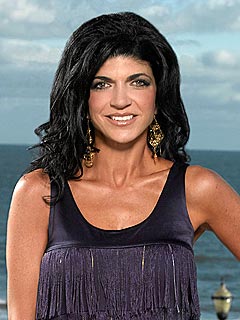 My former favorite cast member Teresa Guidice has turned out to be a wolf in sheep's clothing this season. I can't believe how she has alienated her former BFF's Caroline Manzo and Jacquline Laurita. Manzo and Laurita were there for Guidice throughout her personal struggles throughout the past year (bankruptcy, divorce rumors, court case, family drama, etc.) Also she is still hating on her sister-in-law Melissa Gorga. Guidice slams Manzo and her son in her second cookbook and things seem to spiral out of control from there. Part 2 of the Real Housewives of New Jersey Reunion airs on Sunday on Bravo TV.
2.) FDA has been petitioned to ban BPA in baby bottles and sippy cups
I became aware of this story this week thanks to the fabulous ladies at Cool Mom Picks. Anything we can do to make our kids a little bit healthier is awesome.
Its about time the government get involved with this. As Hillary Clinton said in one of her books, "It takes a village to raise a child."
3.) The Cleveland Browns are playing again at home on Sunday
I use to be a sports reporter and have always had a soft spot in my heart for football. I love it!. This season I have enjoyed watching the Browns every Sunday with my family win or lose.
Last week's loss to the Raiders was UGLY! I just don't get Pat Shurmur. Supposedly Josh Cribbs was having knee issues. Cribbs spent their bi week rehabbing his knee and getting healthy. Why didn't he get more time in the game? That guy makes good things happen when he's on the field.
I think the Browns should FIRE Pat Shurmur! It might be time for them to ask
the resident football czar and current President of the Browns Mr. Mike Holmgren step in and become head coach.
Things that make you go hmmm.....